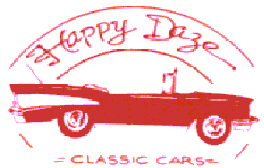 All Cars displayed in our indoor, climate controlled showroom. Specializing in exceptional American Made cars from the 40's-60's. We have either high quality Frame off Restoration cars, or low mileage, unrestored cars.
Cars shown by appointment almost any time, any day. We are a Wisconsin licensed, bonded dealer serving car collectors since 1990. All vehicles are subject to a 46 point inspection. Why risk wasting your time, money and energy buying a potential "Pig in a Poke" from a private party when you can deal with someone dedicated to having you back as a customer?
We can arrange shipping, even overseas to many areas. Climate controlled storage available.
Below is Our Current Inventory


SOLD!! 1964 Ford Fairlane 500 for sale. 4 door sedan. Black beauty with gorgeous red interior. Exceptionally nice unrestored car, including paint. Totally reliable, garage kept, trip ready. Featured in the December 9, 2010 issue of Old Cars Weekly. Selected by the Wisconsin Society of Automotive Historians at their request to be displayed in the Sensational 60's under the Sensational 60's big top tent at the 2010 Iola Car Show. Economical to own and operate, $10,500. Storage Available.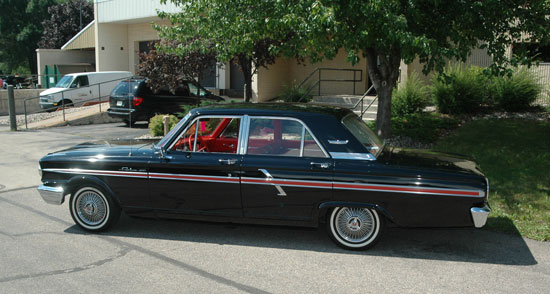 More Pictures of 1964 Ford Fairlane


1956 Continental Mark II for sale. Outstanding star mist white paint with gorgeous matching factory original ivory and gray interior, beautiful unrestored bright work and trunk area! Chrome is in near perfect original condition! Car has been detailed under the hood. 100% rust free Oregon car. This certified milestone car has traveled just 45,000 actual miles and is a superb road car. Much has been done to make this car ultra reliable. I believe this motorcar's prestige extends way beyond the price of $109,500. Oregon history. Storage Available. Call 920-922-2825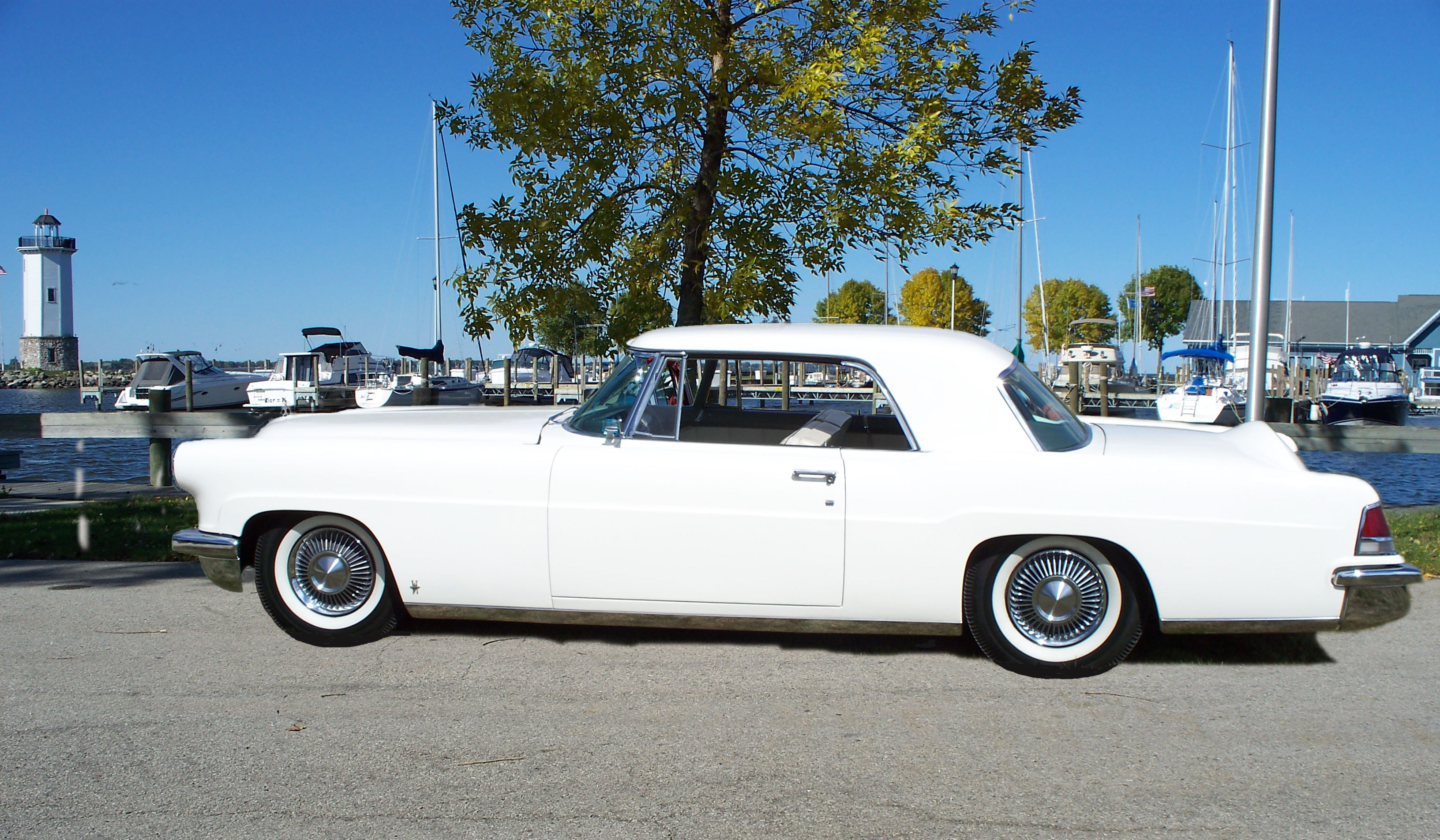 More Pictures of 1956 Continental


1966 Ford Mustang for sale. Gorgeous emberglow paint with original white vinyl top. Lazer straight body with rare factory mustang rims. Unrestored original pony interior with just 83,000 actual miles. All chrome is sharp with no pitting anywhere! It has never had any rust or bondo, and we believe it would be hard to find a nicer, orginal Mustang on the market. It has the 289 V8 with power steering. $44,500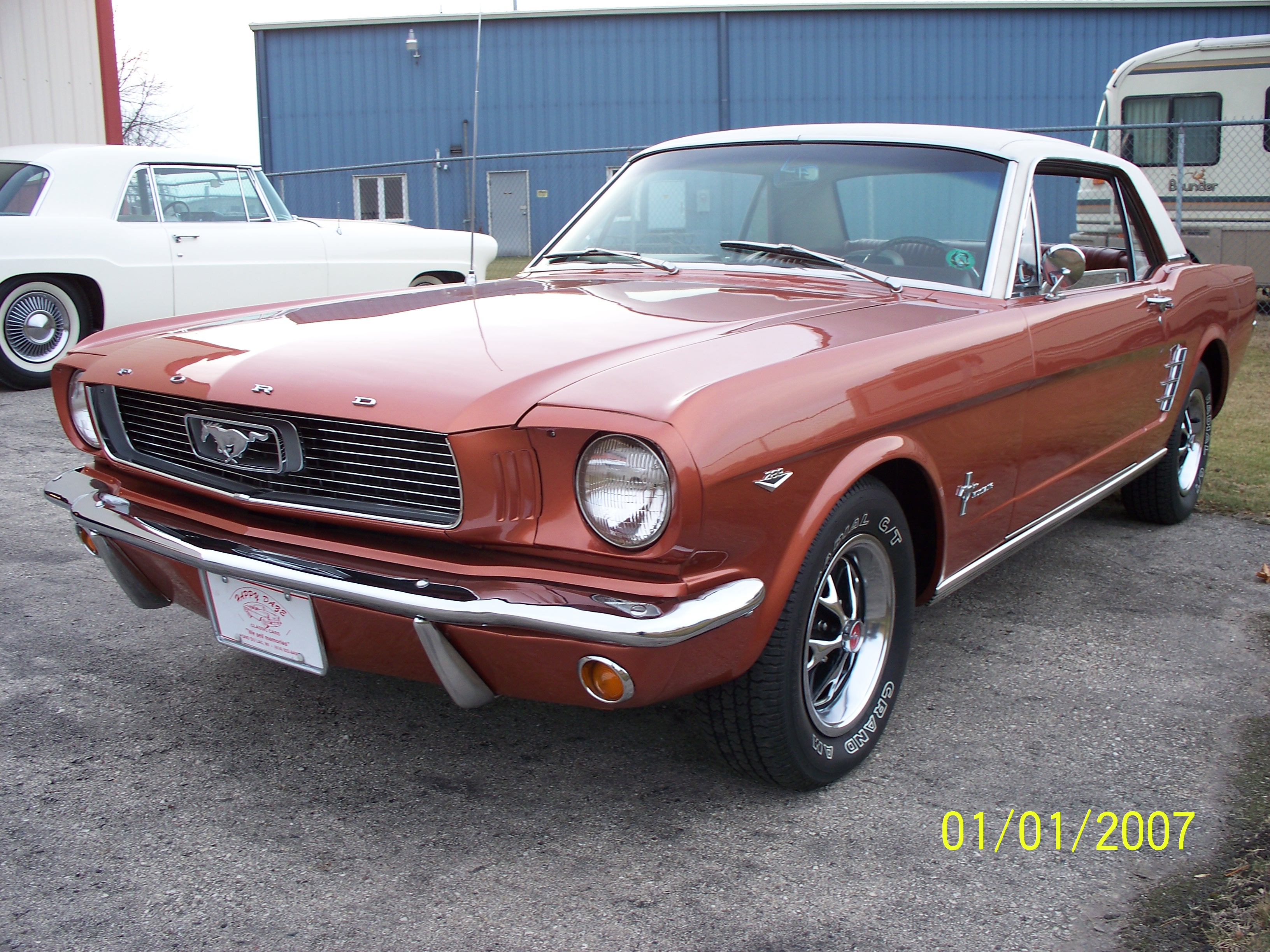 More Pictures of 1966 Ford Mustang


1941 Chrysler Highlander Convertible for sale. red/red, Highlander equipped, Vacumatic trans, ultra-rare Highlander horns (play "The Campbells are coming") Body-off restoration, Milwaukee Masterpiece concours, PRICE REDUCED! $69,500. Storage Available. Call 920-922-2825
More Pictures of 1941 Chrysler Convertible


1957 Ford Thunderbird convertible, red/red, exceptional body off restoration, even better than our concours award-winning Continental Mark II, 312 V8, rare 3-speed overdrive, AC, 2 tops. Lots of investment potential at $134,500. Storage Available. Call 920-922-2825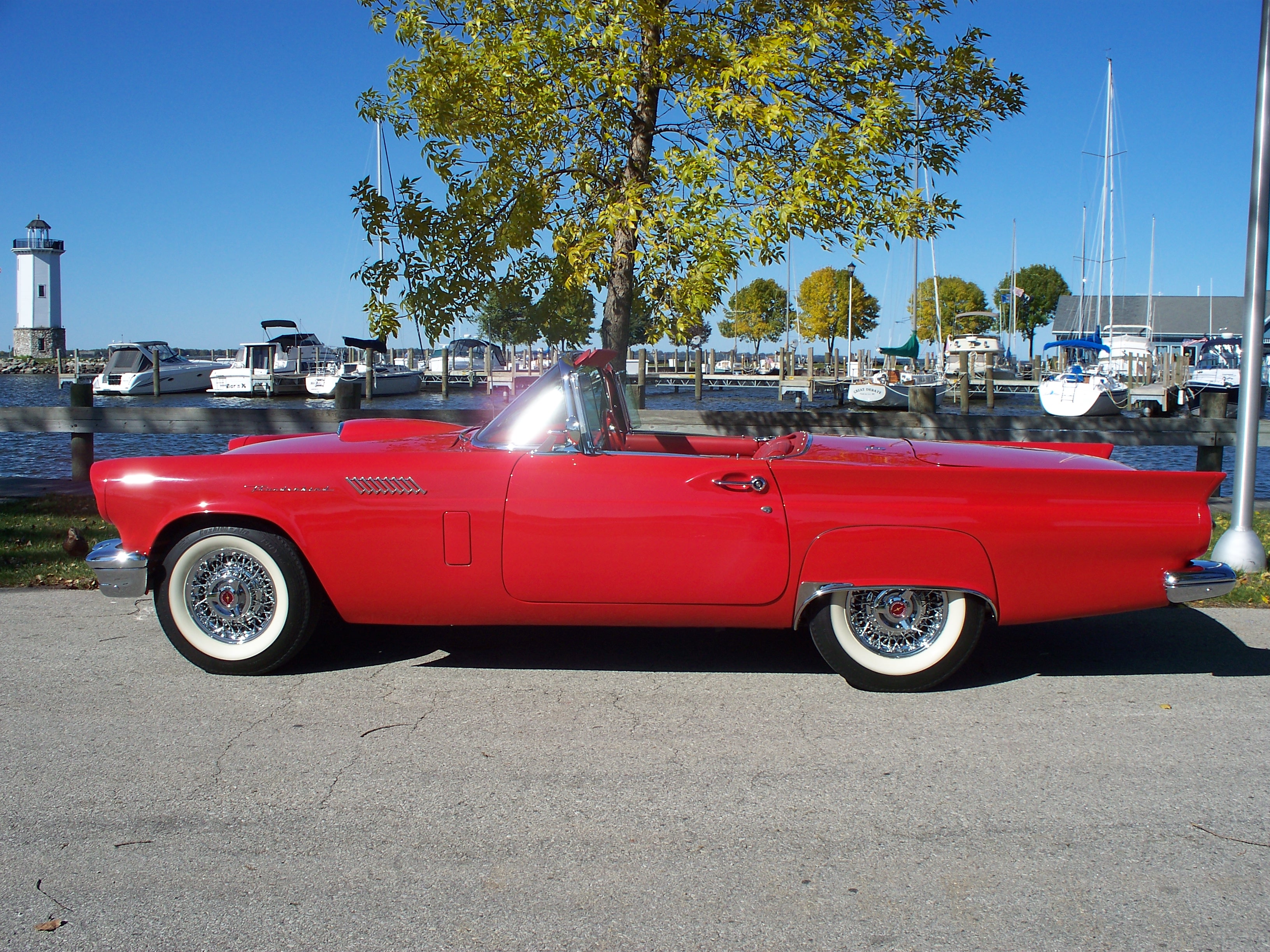 More Pictures of 1957 Ford Thunderbird Body off Restoration


1960 Mercury Montery for sale. Has 67,000 actual miles and is mostly unrestored. The paint has a deep gloss shine and is mostly all original. The interior is gorgeous condition. Has factory fenderskirts. When was the last time you saw one of these? Get tons of looks in this cool cruiser for $19,900.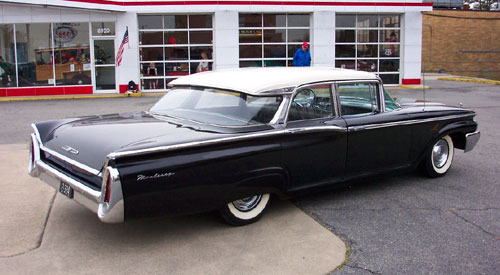 More Pictures of 1960 Mercury Montery


1966 LTD. 54,000 Actual Miles for sale. Unrestored white paint with black vinyl top in gorgeous condition. Blue interior is like new, with cold A/C that was just recharged! Car has been mechanically gone through to make it not just a show car, but to be able to have fun driving as well. $22,500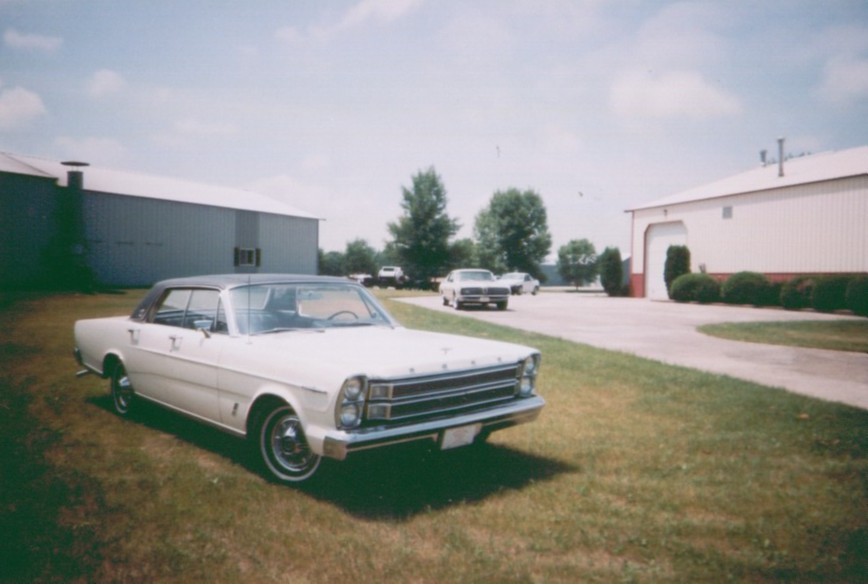 More Pictures of 1966 Ford LTD


1965 Mercury Park Lane Maurader for sale. Bought from the original owners, this car was always driven on nice days, and never driven in the winter. It still has its beautiful unrestored burgundy paint with its almost perfect ivory interior. It has the rare factory bucket seats with console, including the factory tachometer. It has the 390 cubic inch super marauder engine. When was the last time you saw a gorgeous unrestored park lane marauder that has only 52,000 original miles. Price: $49,500.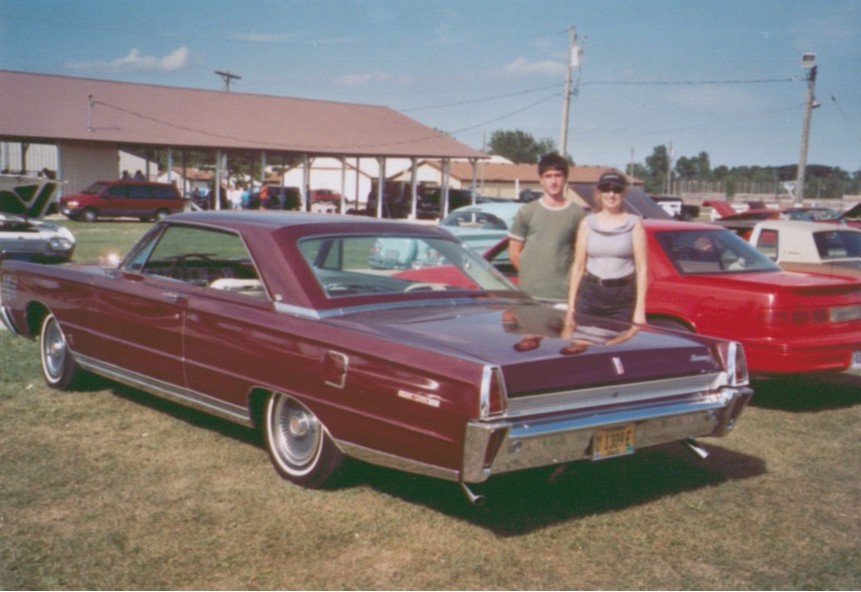 More Pictures of 1965 Mercury Park Lane Maurader


1968 Cougar for sale. 37,000 Actual Miles. Unrestored original paint and interior in gorgeous condition. Has factory air, AM/FM radio, NOS spinner hubcaps and more! One of the nicest unrestored cougar in existence. Price increased to: $49,500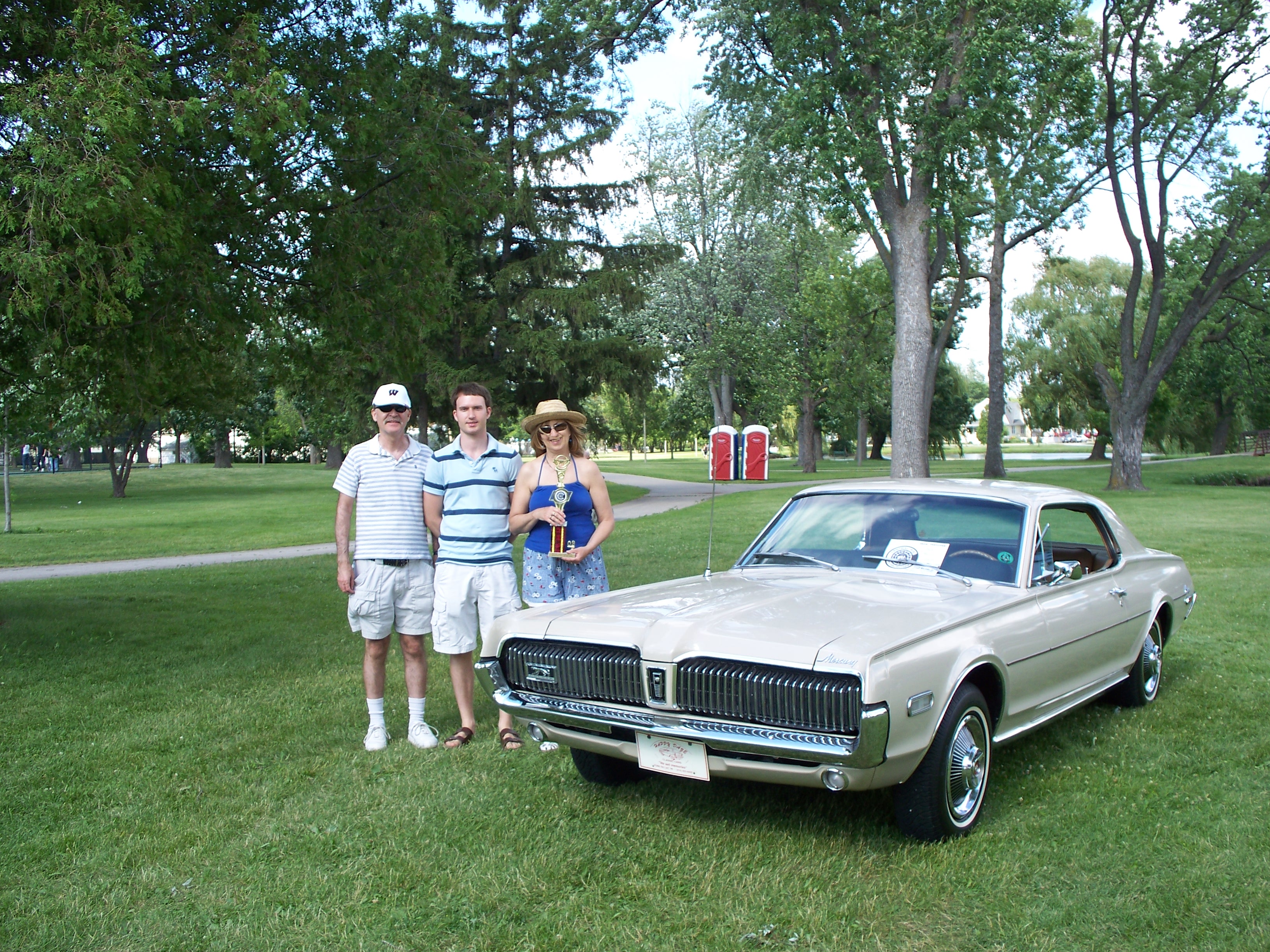 Call us at (920)922-2825
Email: happydazeclassiccars@hotmail.com